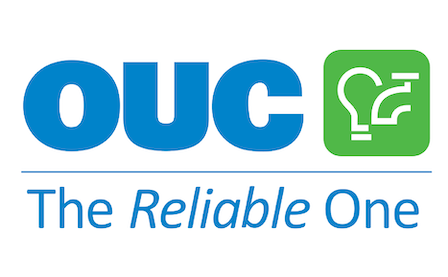 Orlando Utilities Commission

Challenge
Orlando Utilities Commission (OUC) was seeking professional services to upgrade the current environment IBM Cognos 10.2.2 to IBM Cognos Analytics 11.1.5 and the adoption of the newly released CA version by developers and power users through training and awareness.
Solution
Our approach was to partner with Motio Inc. to help OUC. By combining the best of both worlds: Quanam's outstanding CA experience regarding install, tuning and development. And Motio, having a very close relation with IBM's Offering Management Team. Experts in Cognos upgrades, including and not limited to their MotioCI solution used for inventory, version control, and automated testing.
The following is a summary of the services we delivered:
Documented a Migration and Upgrade Plan (including creating a categorization and prioritization matrix for reports and dashboards, and a timeline for installation and migration efforts)
Preparation of 3 environments: training, sandbox and production.
Provided services to upgrade their CA 10.2.2 to CA to 11.1.5 (Sandbox environment).
Installation, configuration and performance tuning of CA 11.1.5 (Sandbox and production environments).
Migration and Testing of production reports and dashboards from CA 10.2.2 to Cognos to CA 11.1.5. (Sandbox environment).
Lead Testing and Validation efforts with clearly defined test cases of production report run times.
Conducted CA Training to Developers and Power Users on CA 11.1.5 new features.
Provided Post Go Live Support
Approach:  Sandbox methodology, which involves the use of a Project Stack, to create an efficient and controlled upgrade approach. Separating day-to-day work from project work. Eliminating the need for a freeze. Allowing the project team to prepare remediations and the future stack. Easing the effort and challenges for future migrations.
We defined three streams to manage the project:
Prepare the infrastructure
Technical upgrade
Training and go-live
Risk:  Managed risks by automation and using BI over BI
Timeline: 12-week project plus 4-week post live support

Benefits
Customer experience
"Quanam exceeded our expectations during the Cognos upgrade, going above and beyond with bilingual training and actionable efforts to increase adoption. The results speak for themselves, as our Cognos utilization and adoption has far exceeded our previous upgrade efforts. The Quanam team provided streamlined education to our administrators, developers, and Cognos users around new features, access and self-service capabilities. I would highly recommend Quanam for other businesses seeking to upgrade."