The EPS (Electronic Payment Service) developed by Quanam is currently the largest tax and invoice payment collector online. SPE is a 100% technically and operationally reliable system which has already raised billions of dollars.
SPE integrates more than 500 services (state agencies and private companies) and various means of payment (banks, credit and debit cards, telephone collection networks, Gateways, Etc).
This payment tool is user friendly because there is neither maximum nor minimum amount required to operate.
From the technological point of view, the system consists of a Web application, adaptors which link companies to means of payment, interfaces for users to make their payments, and a mechanism to consolidate the information of the payments made on-line.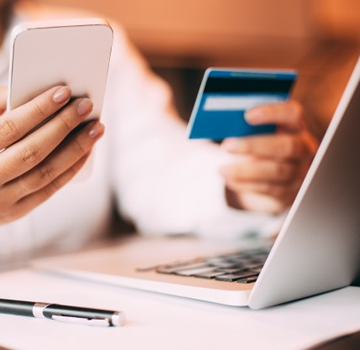 Main features:
User friendly Interfaces.
Immediate Availability.
Confidentiality: bank accounts' information is managed by the corresponding collecting agents, not by the system.
Audited information: transactions are kept and recorded.
Security: features reliable communication methods, secure application's logic, and information safeguard.
Procedures and standards: compliance is required from every participant of the business community
Flexibility: interconnection with a wide variety of technological platforms and security systems.
Promotion of Business Best Practices.
Copyright 2021 Quanam.

Todos los Derechos Reservados.

Todos os Direitos Reservados.

All Rights Reserved.