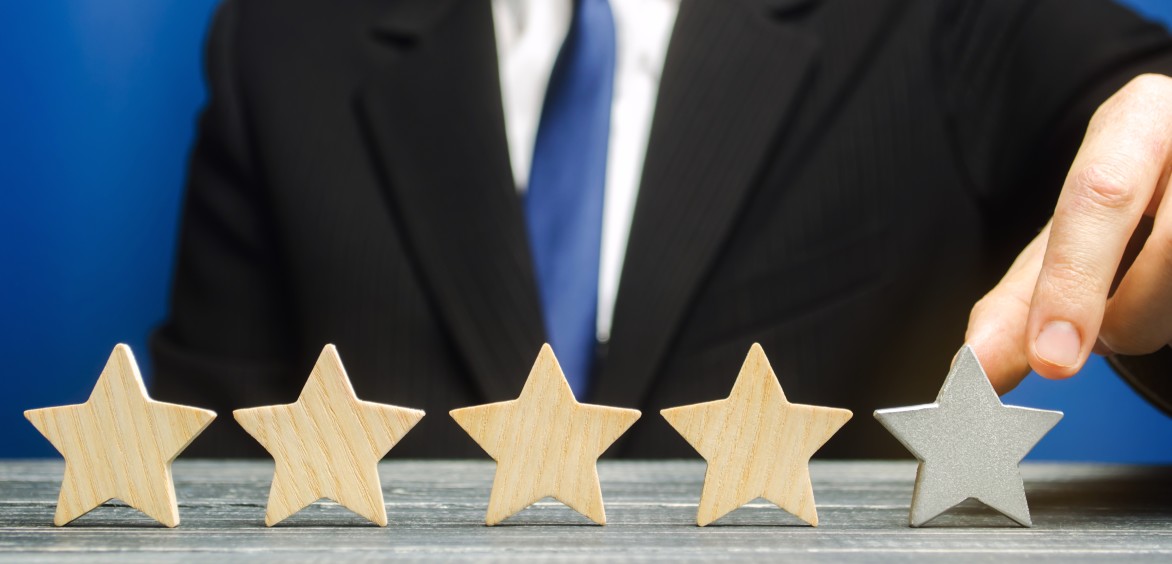 Quanam Records a 5-Star Rated First Review on Clutch
We exist in the age of technological progress. Digital improvements have entirely transformed our daily lives, and one of the most significant impacts felt has been in the business environment. Businesses now have access to data-driven tools and strategies that enable them to learn more about their clients and themselves than ever before. Still, not everyone is taking advantage of them. Business intelligence makes it possible to merge data from multiple sources, interpret the information into a digested format, and then distribute it to appropriate stakeholders.
Here at Quanam, we are a company that strives for innovation and knowledge management to offer the best services to our clients and protect the environment. Our key asset is the intelligent combination of our professionals' talents of more than 400 specialists such as engineers, analysts, economists, administrators, accountants, statisticians, and professionals in communication and change management. Our aim has always been our clients' processes improvement and success, to which end we provide them with cutting-edge solutions and tools.
On that note, we recently received our very first review on Clutch, a B2B ratings and reviews platform, with a 5-star rating to boot. An oil company partnered with us to set up their entire planning solution to forecast all financial outcomes and build "what if" scenarios depending on different external variables such as international oil prices or exchange rates.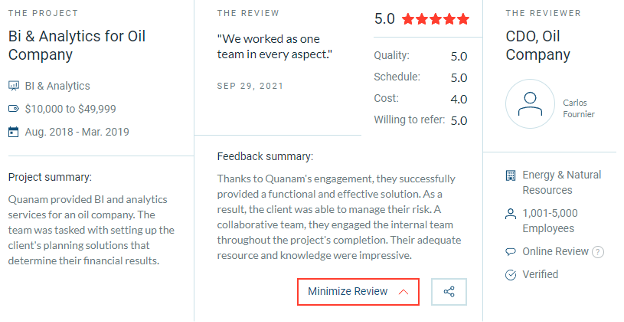 The project saw tremendous success as a critical element in determining product prices and contracting different instruments such as oil prices or exchange rate coverages to better manage our risk. Here's what they had to say about working with us:
"The ability to bring very qualified resources very quickly upon request or need of the customer was impressive." – CDO, Oil Company
In addition to this fantastic review, we are also featured on The Manifest, a sister site to Clutch, as one of the top cognitive computing companies in New York City. For further context, The Manifest is a business news and how-to website that compiles and analyzes practical business wisdom for innovators, entrepreneurs, and small and mid-market businesses.
It's always a pleasant feeling to receive such positive feedback from our clients. Their success pushes us to continue providing outstanding services, and we're only satisfied if our clients are. We are dedicated to bringing excellent results to every project that we encounter.
Are you seeking to build your market's recognition? Work with us to fully enjoy our professional services and our commitment to your success.