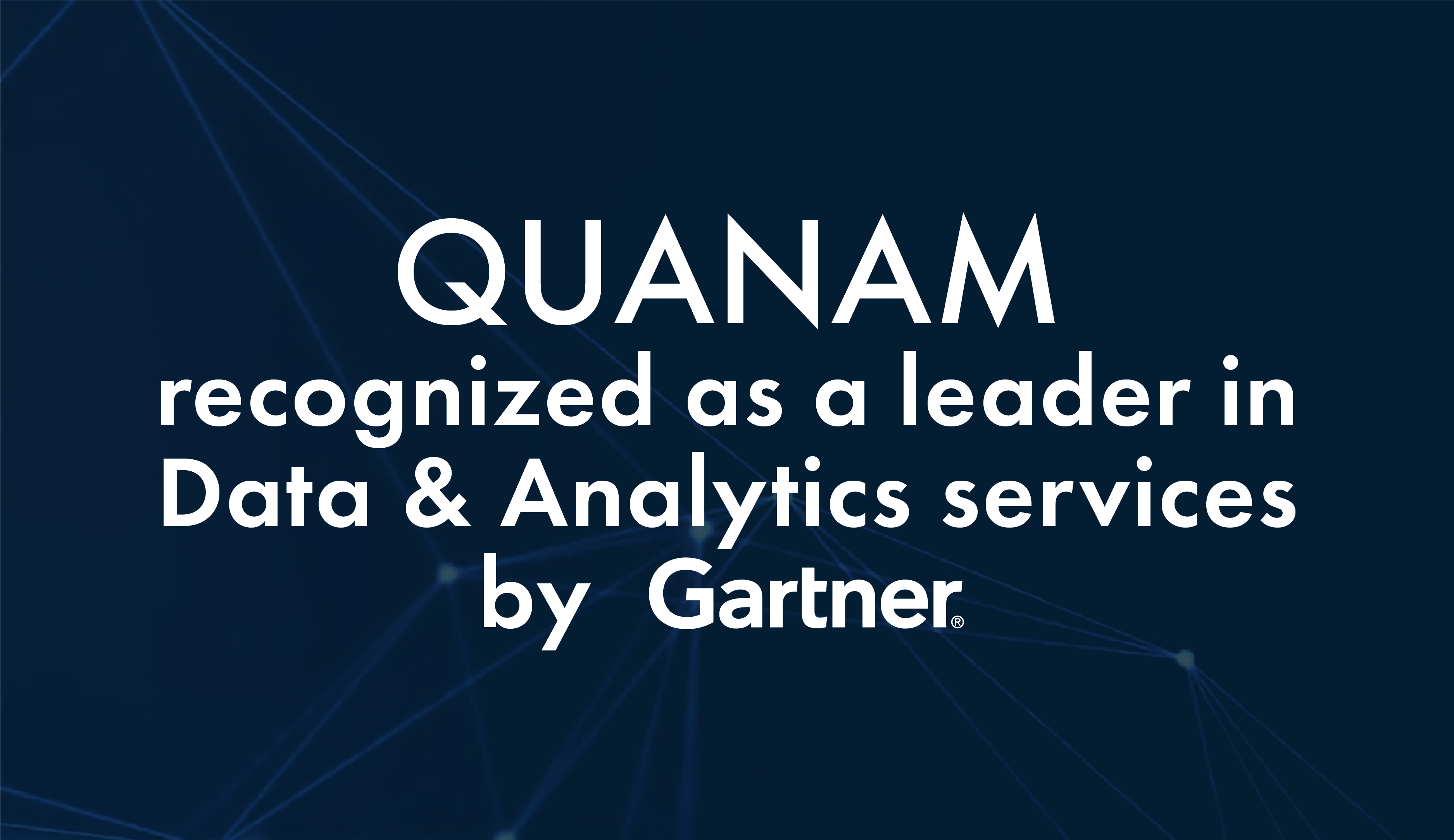 Quanam Recognized as a Leader in Data & Analytics Services by Gartner
We are the only Latin American company to integrate the Gartner Data & Analytics Market Guide!
The Market Guide is a list of outstanding global companies recognized by Gartner through a global survey on AI, Data and Analytics Service Providers.
We were first listed in the guide more than three years ago, and we continue to hold a place within this exclusive group of large multinational technology vendors.
We were distinguished for:
Wide service coverage in areas such as: Analytics and BI, Data Science and Machine Learning, Master Data Management, Data Integration, Data Management, Data Quality.
Diversity of implemented technologies/products: IBM, Tableau, Microsoft, MicroStrategy, Oracle, Cloudera, Pentaho, Informatica, Harris, etc.
Business experience in several verticals: Banking, Insurance, Mining, Oil and Gas, Public Sector, Telecommunications, Utilities and Energy.
Geographic coverage: USA, Brazil and Rest of Latin America.
"This new recognition is an honour and also a great responsibility that motivates us to continue innovating in order to provide high-quality services to our clients. I congratulate our great team of multidisciplinary professionals and I thank our clients for trusting Quanam as a strategic partner to strengthen their organizations through intelligent data analysis"
Guillermo Spinelli, Partner and CEO of Data & Analytics.